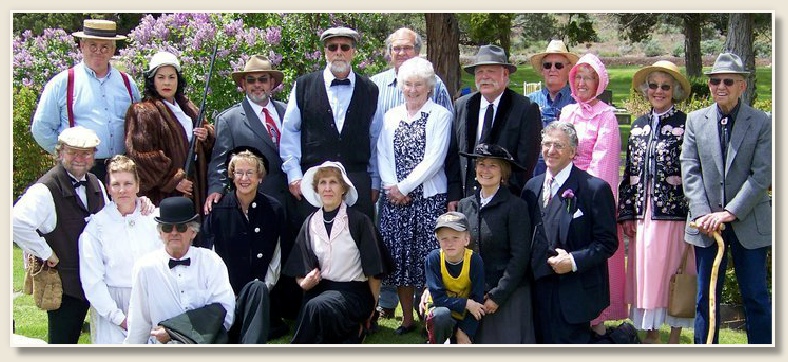 Redmond Museum - Where the past meets the future

The GRHS plans to build on the momentum started with the new Redmond Museum in 2011. Our immediate goals include:
Routinely submit articles for news media
Conduct regular City Council presentations.
Conduct presentations to Redmond Area organizations (i.e., service clubs, schools, other area groups and other historic organizations).
Conduct Oral History interviews, prepare interview drafts for use in publications and at events and to help place emphasis on individuals, families and businesses of historic significance.
Explore and develop additional sources of revenue.
Develop meaningful strategies for the furtherance of historic preservation, education and public involvement.
Pursue development of historic appreciation evens and items such as cookbooks, concerts, T-shirts, illustrated publications, etc.
Install historical displays in the Redmond Museum, Roberts Field Terminal and other local and regional facilities.

Pursue venues appropriate for a larger and more modern museum facility.
Create a Capital Campaign to help ensure funding of projects.
Coordinate Redmond Homestead Park
History Day event.
Continue to manage current archive storage & inventory archive.
Launch campaigns geared towards public awareness.
Ensure transparency of operations, budget and decisions.
Increase organizational improvements by working with volunteers and other historic groups.
Members of the Greater Redmond Historical Society are available for speaking engagements, classroom presentations and assistance with community projects.
for more information.
The Greater Redmond Historical Society is active in preserving the history of our local area. We have an growing collection of donated items presently housed in the Redmond Museum storefront site.
As we work to preserve our collection and prepare it for the community, visitors and the world in general to enjoy, we strive to embrace the digital age utilizing online resources to expand our audience. We look forward to hearing from you and encourage you to share your stories with us.
With a mission to locate, identify, preserve and present all significant records and artifacts of historical importance to the Greater Redmond area we are busy working for the future of the Redmond Museum.