Redmond got it's start back in 1904 when Frank and Josephine Redmond filed a homestead claim and pitched a tent next to the Deschutes Irrigation and Power Company's main canal and directly alongside the projected route for the new railroad. Two years later our community's founders had flowing water and a burgeoning community soon sprang up, named in their honor. Since then our historical perspective has emphasized the importance of railroad, aviation, agriculture, lumber and industry and our community's past is peppered with colorful characters, important achievements and memorable moments.


Redmond citizens organized the first Redmond Potato Show in 1906 which became the Deschutes County Fair in honor of the newly formed county created out of the southern and eastern sections of Crook County in 1916.
(Photo courtesy of OSU Extension)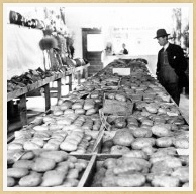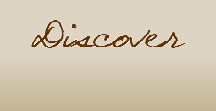 Where yesterday meets today …
Redmond Museum
529 SW 7th Street
Redmond, Oregon 97756
Admission:
Donations Accepted
Summer Hours:
Thu - Sat: 12:00 p.m. - 4:00 p.m.
Phone: 541-316-1777
Your membership support allows the museum to build a strong historical reserve for this community. As we grow we will continue to offer an unparalleled historical experience to visitors and the community as we broaden our understanding of the past. Learn more ….
July 2, 2013 – Since the Redmond Museum opened in 2009, officials have had a hard time letting community members know it exists. Part of the reason is because the population has quadrupled since the late 1990s, and it's those new residents the museum wants to reach. Read the full story …
Membership Drive Underway
We've got some really cool stuff! Visit the museum at 529 SW 7th Street, check out our growing collection of artifacts and meet the special people who help bring it all together.
Subscribe to Our Newsletter (coming soon)


Welcome to Redmond Museum